Vitamin supplements are incredibly popular across the globe. Many people invest in select vitamins to improve health or make up for lost nutrients that they're not getting through their diet. There are several different types of vitamins, including chewable gummies, which can be a combination of vitamins or a stand-alone supplement. Gummy vitamins, unlike standard pills, have a flavoured taste and are easy to consume. Pills on the other hand, are normally non-flavoured and swallowed whole. The vitamin industry has remained relatively stationary for many years, with standard pills and tablets being hard to swallow, inconvenient and not personalised to individual needs.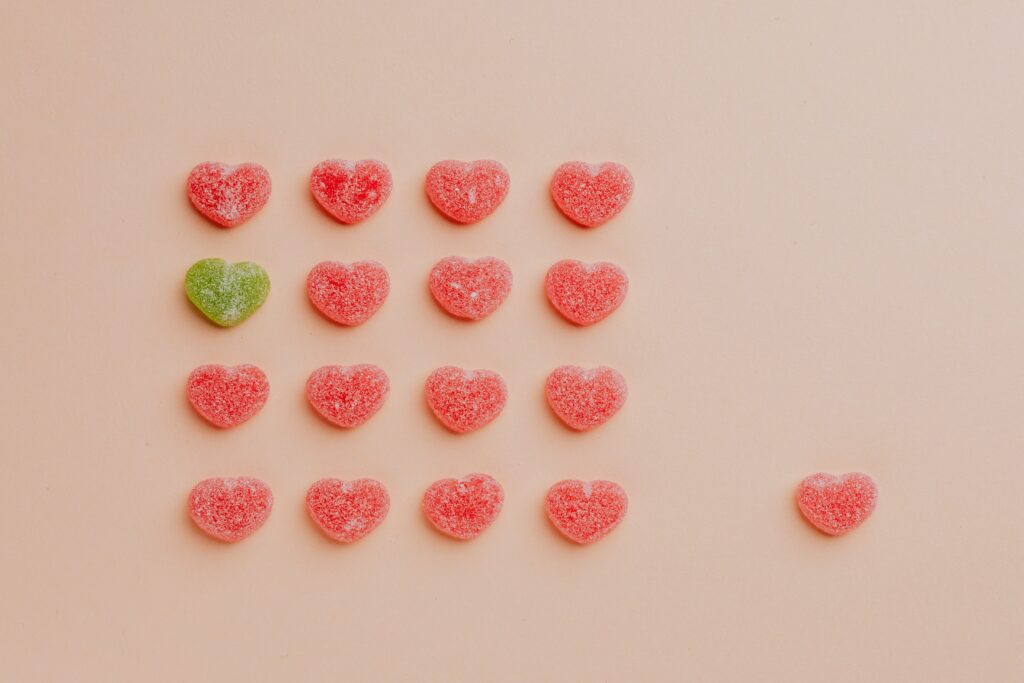 What are gummy vitamins?
Gummy vitamins are chewable vitamins that are created with a texture and taste similar to chewies. Gummies come in a variety of flavours, colours, and shapes and are genuinely easier to consume compared to a pill. One of the benefits of these vitamins is the appeal to children as well as adults. Unlike pills, gummies can pretty much be taken by anyone, any age.
Benefits of gummies
Chewable and easy to consume
Vitamin gummies main benefit is the convenience and ease of taking them. Unlike tablets, gummies don't require food or drink to follow and are easily chewed on their own. Vitamin tablets are also often large, to fit the doses of nutrients inside them, and therefore can be particularly hard to swallow. As the gummies are typically also quite large, being able to chew them is a huge bonus.
Taste
With gummies available in particular flavours, they are commonly made from gelatin, corn starch, water, sugar, and added colourings. Popular flavours include lemon, strawberry, cherry, and orange.
Provide beneficial nutrients
Probably the most obvious benefit of a gummy vitamin is the nutrients they contain. Although the convenience and taste is a plus, most people take gummies in order to improve a certain aspect of their health. The great thing about gummies is you can either take a specific vitamin or a multivitamin. 
Gummies for kids
A major plus when it comes to taking gummies is the child-friendly approach. No child would happily swallow a pill every day, and the thought of consuming something good for them is definitely not appealing. But with gummies so easily disguised as a sweet treat, they're perfect for getting nutrients and vitamins in.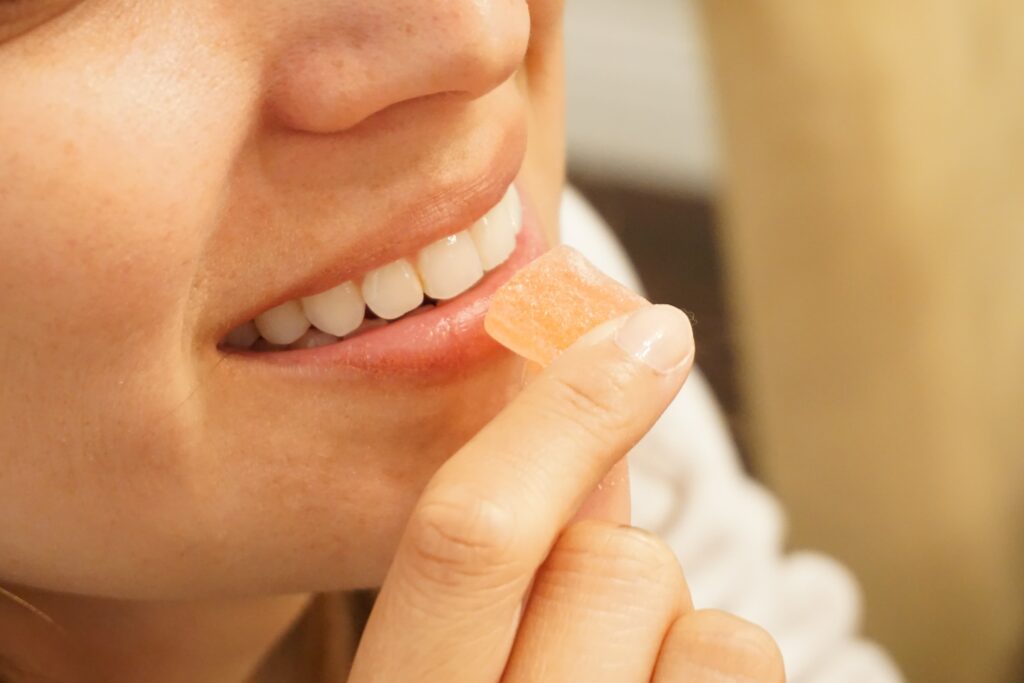 Gummies vs pills
When opting for a daily supplement or vitamin you might be wondering whether to go for a gummy or pill. Although they technically have the same nutrients and do the same thing, there are plenty of differences between the two. The huge difference here is the method of use. One is swallowed whole whilst the other is chewed, offering different advantages to different people. The second major difference is the taste or flavour. Pills tend to have minimal flavour and can have a powdery sort of taste, whilst gummy vitamins are manufactured to taste sweet and appetizing.
Hair, skin and nails gummies
GummyHQ supplies biotin gummies, providing you with healthier-looking skin, nails and hair.
Ashwagandha gummies
Containing 1500mg of ashwagandha per serving, GummyHQ has produced strawberry-flavoured gummies which can help you to relax and get a peaceful night's sleep. 
If you're looking for the ingredients involved, dietary specifics and allergies, visit our website for more information on both the ashwagandha and hair, skin and nails gummies.